IT Policy System Version 19 Released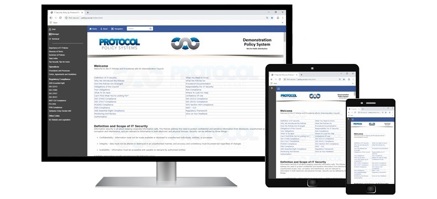 We are pleased to announce the release of IT Policy System Version 19 (Full Version) which ships as of August 1st.
The following are new additions and changes delivered in Version 19:
Mapping of policy content to align with the ASD Essential 8 Maturity Level 3 recommendations.
A new introductory video is incorporated in the IT Policy System which covers the importance of IT Policies and a walk through of the system.
Glossary of terms updated.
The regulatory framework tables on the Home page have been updated to more closely reflect regional jurisdictions and requirements.
Delivery
Look out for delivery details in the next few days. We will roll out Version 19 to maintenance customers in Australia and New Zealand between 1st August and 30th September.
If you would like to discuss anything about Version 19 of the IT Policy System and/or the upgrade process, feel free to contact Steve or Mike.