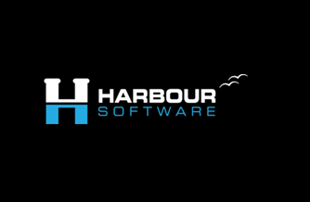 About Harbour Software
Harbour Software is based in Victoria and provides fully integrated cloud-based agenda and minutes solutions to optimise business processes and elevate efficiencies in the Local Government sector.
They have developed agile and effective software solutions to improve corporate governance and create a connected workplace that unifies team communication, document management and collaboration.
The company works with over 130 organisations across Australia and New Zealand, providing solutions that enable their clients to leverage the power and cost efficiencies of software delivered as a service.
Background
Harbour Software run a completely decentralised business with staff based in Australia and New Zealand. As a result, the company's internal systems and the solutions they provide to their clients are completely cloud based. The team at Harbour Software provide a range of services to their clients that includes software development, support, implementation and consulting services.
Challenges
The company had a desire to improve their internal policies and procedures, and align to industry standards and best practice.
The existing IT policies had been developed at different stages by various team members, but management were conscious that without a dedicated inhouse resource the content and its relationship to the evolving standards would quickly become outdated.
Without making some change there was the potential for inconsistencies while developing their security posture and culture, plus the organisation knew that a policy compliance audit would very likely highlight a range of key policy areas that needed to be updated.
Michael Craig, Director of Harbour Software comments - "Whilst staff had a good understanding of what constituted acceptable use of systems and data compliance, the lack of a robust and well documented suite of policies meant an important layer of information was missing, which at some point could result in a security issue".
Solution
The Essentials version of Policy Management as a Service from Kaon Security provided Harbour Software with a quick and efficient option to develop and deliver easy to read IT policies that are aligned to recognised industry standards.
Kaon Security started the delivery process by providing Harbour Software with access to a lightly customised first draft of the Essentials version. The stakeholders at the company were asked to review this draft content in advance of a policy workshop facilitated by Kaon Security, where the content was discussed. Following on from the workshop, Kaon Security incorporated all the agreed changes and created a final version of PMaaS that is customised to suit Harbour Software's business requirements.
The Essentials version of PMaaS includes a comprehensive suite of policies covering key aspects of information system usage. All policies are written in plain English, and grouped for User, Manager and Technical team members. Each policy statement has a dropdown explanation and links to relevant standards. A range of functions are included to drive and manage user engagement.
Benefits
"We recognise that our existing and potential clients rely upon us to have and to be able to demonstrate that we have good security practices in place. We recognise our responsibility to have good foundational policy guidance in place to assist achieve this. This project has helped us to meet that requirement" says Michael.
"The policy workshop that Kaon Security ran was very worthwhile for the stakeholders as it provided a good gap analysis exercise and gave us clarity on priorities for some aspects of our IT operations".
"By deploying Policy Management as a Service we saved a lot of time and effort given that the team at Kaon have expert policy development resources in place and are constantly updating the system to reflect the current standards. Overall, we were really happy with the engagement and knowledge that was imparted throughout the project and the communication from Kaon keeping us informed of the latest updates is an efficient way to ensure our systems and processes reflect best practice. PMaaS is a fantastic solution".
Leadership
Harbour Software has engaged a dedicated resource to assist with the roll out of PMaaS, holding a dedicated kick off event to launch the new service and ensure that all staff are aware of the service and the content relevant to their work.